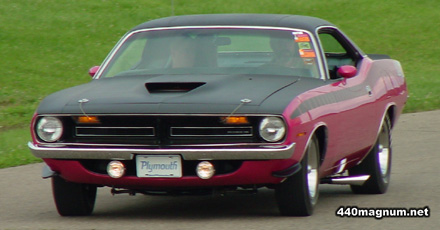 You are here : Mopar Directory : Plymouth : AAR Cuda
Welcome to our Plymouth AAR Cuda directory! A comprehensive list of links and resources to personal and business web sites devoted to Plymouth AAR Cuda musclecars. Have a Plymouth AAR Cuda web site or related business site? Submit your Plymouth AAR Cuda site for review and inclusion in the Mopar Enthusiast Directory.

Plymouth AAR Cuda Zone – Dedicated to owners and enthusiasts of the 1970 Plymouth AAR 'Cuda muscle car. Site includes a great collection of featured All-American Racers Cuda's sent in by visitors. Specifications, performance data, production numbers, and more.

Stan's AAR `Cuda Web Site – Cool site covering a Rallye Red AAR Cuda with a collection of great information and resources.

Transamcuda.com – Home of the Plymouth AAR Registry.

 Get Your Plymouth AAR Cuda page or resource listed – We are always looking for AAR Cuda related sites and pages to add to the directory.

Already Listed? Visit the update your listing section to change a site or resource already in the directory.
Powered by the Mopar Enthusiast Network