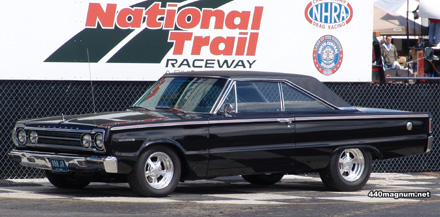 You are here : Mopar Directory : Plymouth : Belvedere
Welcome to our Plymouth Belvedere directory! A comprehensive list of links and resources to personal and business web sites devoted to Plymouth Belvedere cars. Have a Plymouth Belvedere web site or related business site? Submit your Plymouth Belvedere site for review and inclusion in the Mopar Enthusiast Directory.

1953 Plymouth Belvedere By Brad Wright – While not a race car, I think my ride is pretty cool! You don't see many mid '50's Mopars around, and sometimes they get forgotten about! Has original flathead 6 cyl (which by the way became the 225/6 in later years).

 Get Your Plymouth Belvedere page or resource listed – We are always looking for Belvedere related sites and pages to add to the directory.

Already Listed? Visit the update your listing section to change a site or resource already in the directory.
Powered by the Mopar Enthusiast Network