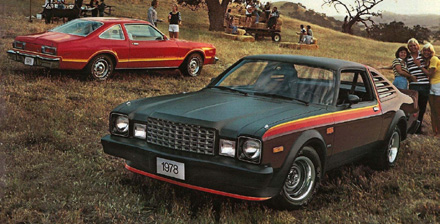 You are here : Mopar Directory : Plymouth : Volare
Welcome to our Plymouth Volare directory! A comprehensive list of links and resources to personal and business web sites devoted to Plymouth Volare cars. Have a Plymouth Volare web site or related business site? Submit your Plymouth Volare site for review and inclusion in the Mopar Enthusiast Directory.

1979 Plymouth Volare By Matthew Deemer – Wagon with super six and automatic. Suspension upgraded with solid sub frame bushings, solid HD rear spring/axle mounts, cop wheels, firm-feel box and front/rear sway bars.

 Get Your Plymouth Volare page or resource listed – We are always looking for Volare related sites and pages to add to the directory.

Already Listed? Visit the update your listing section to change a site or resource already in the directory.
Powered by the Mopar Enthusiast Network